Question:
Unable to update the software.
each time, a window pops to say that an update is available but unable to update. Please help.
Answer:
There are a few reason:
security setting in windows which not allow the file to be overwritten.
firewall or antivirus block the file downloaded or overwrite the existing file.
To solve this, we can manually download the new file from the server. Please refer to the print screen on how to download the file.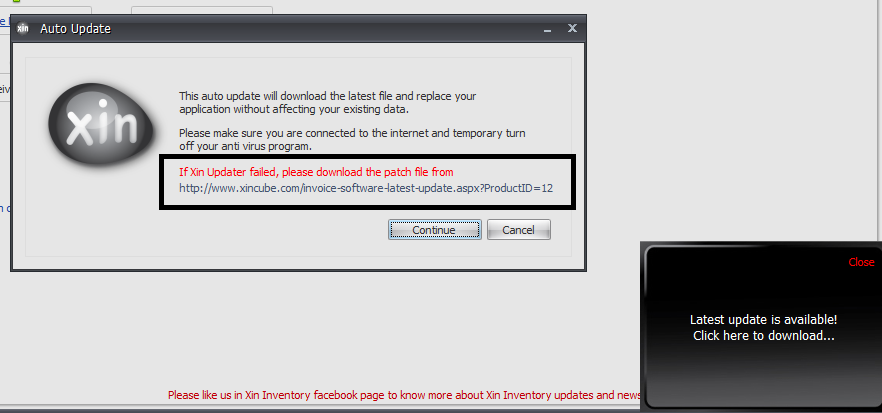 After finished download, unzip the file. Please follow the instruction in readme.txt on how to update the latest version of Xin Inventory.